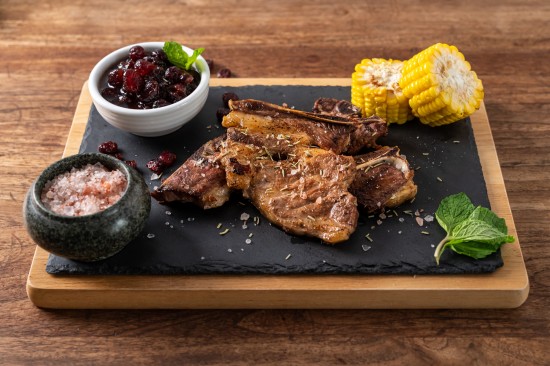 Rosemary & Cranberry Lamb Chop

10 mins

4 SERVINGS
INGREDIENTS
8 lamb chops
1 tbsp oil
175g carrots, cut into matchsticks
1 tsp rosemary
300ml lamb stock
2 tbsp cranberry sauce
1 tsp tomato puree
1 tbsp cornflour
METHOD
Fry lamb chops in oil until cooked, then remove.
Fry carrots and rosemary in another pan for 3 minutes.
Add the stock, cranberry sauce and tomato puree to the pan. Cook for 3 minutes.
Blend the cornflour with 2 tablespoons of water. Add it to the pan, together with lamb chops.
Bring to a boil and stir until thickened.
Popular Recipes