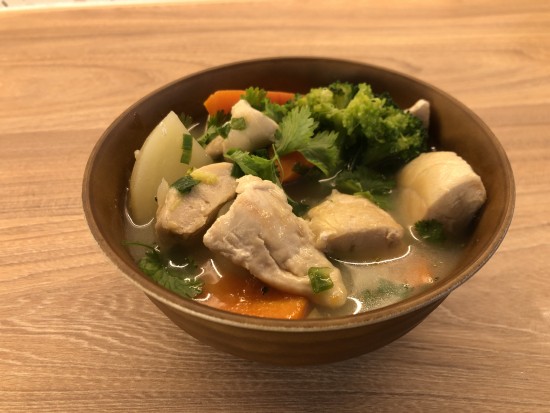 One Pot Chicken Stew

5 mins

4 SERVINGS
INGREDIENTS
2 Chicken breast
1 tbsp olive oil
5 spring onion, sliced and separated into whites and greens
2 tbsp flour
2 chicken stock cubes
750ml hot water
2 large carrot
400g potato
200g broccoli
Small handful of herbs like parsley or chives (optional)
METHOD
Slice into bite sized pieces and brown chicken in oil in a casserole dish or wide pan with a lid.
Stir in the whites of spring onions with flour and chicken stock cubes until the flour disappears. Then gradually stir in hot water.
Throw in carrots and potatoes and bring to a simmer. Cover and cook for 20 mins.
Remove the lid and simmer for an additional 15 mins.
Add in broccoli and simmer for another 5 mins.
Stir in the green spring onion bits, fresh herbs and some seasoning (optional).
One by One Chicken Breast (Skinless)
Popular Recipes