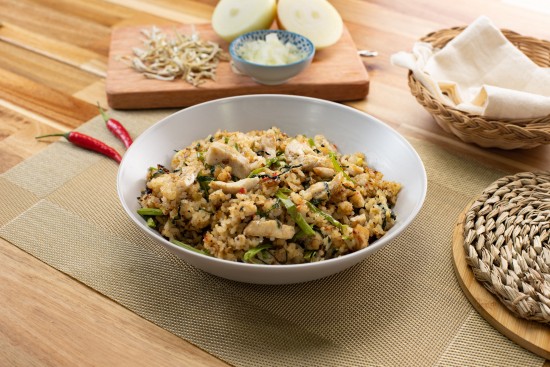 Nasi Goreng Ayam

20 min

2 SERVINGS
INGREDIENTS
1 onion
2 chilli padi
250 grams of chicken breast strip
1 bunch of kangkong
1 cup of cooked rice (overnight)
Handful ikan bilis
Salt and pepper to taste
METHOD
Pound the onion, ikan bilis and chilli padi into a paste.
Heat up a pan with cooking oil, add in the paste and stir fry till fragrant.
Add in chicken breast strips and rice. Stir fry until the chicken is cooked.
Add in kangkong, salt and pepper to taste. Mix and keep cooking for another 2-3 minutes or until the kangkong is cooked. Remove from heat and serve.
Popular Recipes