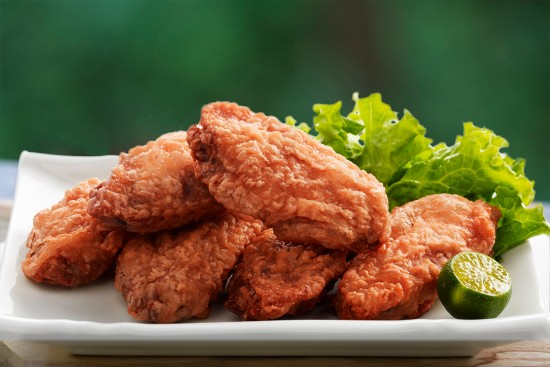 Prawn Paste Chicken

NOT AVAILABLE

4 SERVINGS
INGREDIENTS
300g Sadia mid-joint chicken wings
2 tbsp olive or vegetable oil
Marinade
1 tbsp prawn/shrimp paste
3/4 tsp sugar
1 tsp sesame oil
1 tsp ginger juice - grate some ginger & squeeze the pulp
1/2 tsp Shaoxing wine
METHOD
In a bowl, combine the marinade ingredients until a paste is formed. Marinade chicken with the sauce for at least an hour or preferably overnight in the fridge.
Just before deep-frying, add corn flour to the marinade chicken. Stir to coat evenly, shaking off excess flour on the chicken.
Preheat air fryer at 180°C (356°F) for 5 minutes. Meanwhile, lightly brush chicken pieces with olive oil.
Arrange chicken one layer on the fryer basket and slide the basket into the air fryer. Set timer and air fry for 8 minutes. Pull out the tray, use tongs to turn chicken pieces over, and set timer for another 7 minutes. Drain cooked chicken on paper towels before serving.
One by One Chicken Mid Joint Wing
Popular Recipes